What is Freight Forwarding?
A freight forwarding are agents that generally functions as intermediaries between the party hiring them and different logistics services in charge of getting products shipped to overseas customers covering handlers, carriers and customs procedures.
A freight forwarder is a firm that specializes in arranging storage and shipping of goods to overseas customers on behalf of the shippers. Such a firm generally provides a complete range of services including warehousing, transportation, negotiating freight charges, cargo booking, preparation of freight shipping documents, cargo insurance, freight consolidation, filing insurance claims and more.
Freight forwarders often ship cargo under their own bill of lading or airway bills and their agents at destination provide freight collection services with necessary documentation. They are called forwarders.
Freight forwarders are basically businesses which advise and help clients in moving their goods from one place to another in an efficient manner.
A lot is involved in arranging an international shipping and a freight forwarder takes care of these things to make sure your goods reach their destination in the most economical and reliable way.
The destination of shipment and nature of products shipped decide the number of operations involved in delivering the products from supplier to customers. However, the objective of a freight forward always remains the same – to ensure the efficient delivery of products within specified time period. Here are some of the services freight forwarders actually offer:
Freight Forwarding Services
Why Should You Use a Freight Forwarder?
Regardless of the size of the business and the weight of the cargo, a freight forwarder takes care of the shipment from source to destination when requested. The process can include the filing of export documentation, carrier arrangements, crating, packing and storage.
The right freight forwarding service can save firms valuable time and keep them away from the stress by providing reliable logistics at competitive prices. It can prove to be highly beneficial when in-house resources are not so capable of handling international shipping. Here are a few advantages of using a freight forwarder:

Shipping Forwarders are the professionals who make global trade happen. As the global economy continues to grow, the number of domestic as well international shipments keeps increasing. For most companies, domestic shipments might be easy.
But as the business expands to exporting products, it faces challenges in shipping the products to end customers. While imports and exports contribute greatly to a company's economic growth, it can also be a time-consuming process with all the paperwork, compliance and regulations involved in an international trade. This is where a freight forwarder comes into the picture.
Businesses who expand to trade internationally often hire specialists called International Freight Forwarders to help them ease the process. 
Top Fright Forwarding Companies
| | | |
| --- | --- | --- |
| Rank | Freight Forwarding Companies | Annual Revenue |
| 1 | DHL Supply Chain & Global Forwarding | 27,598 |
| 2 | Kuehne + Nagel | 22,574 |
| 3 | DB Schenker | 18,560 |
| 4 | Sinotrans | 9,530 |
| 5 | DSV | 11,374 |
| 6 | Expeditors | 6,921 |
| 7 | Panalpina | 5,621 |
| 8 | Nippon Express | 16,720 |
| 9 | UPS Supply Chain Solutions | 7,981 |
| 10 | Bolloré Logistics | 5,012 |
| 11 | CEVA Logistics | 6,994 |
Freight Forwarding Companies
Generally speaking, anybody involved in international trade can leverage the benefits of a good freight forwarding companies, making the entire process painless and stress-free.
Even the largest cargo owners of the world work with freight forwarding companies for a part of their business as the flexibility and knowledge freight forwarders add to the supply chain network can prove to be really beneficial.
A freight forwarder can become an extension to your business in numerous ways. They can either be your outsourced shipping or adviser who adds valuable insight into the process of import and export to save you time and money.
Invest in a solution that's dynamic, adaptable, and innovative. With Linbis, step into the future of warehouse management where technology, efficiency, and user experience coalesce to create a symphony of operational excellence.
International Freight Forwarders
International freight forwarders companies work with agents around the globe to provide top quality. With so many transportation and freight forwarding companies vying to get hold of a solid customer share, to win the hearts of your customers you need to go in-depth and understand the service quality reputable freight forwarder companies provide as compared to other mediocre freight companies. One of the most distinguishing features of a leading freight forwarder company is that its makes its customers feel valued.
A reliable freight forwarding company values its customers business by providing quality services and assistance in a surefire way to satisfy the needs of its customer. They rely most on word of mouth marketing, which is a great way to make sure you get the best service available.


One of the best ways to become a freight company is to consider and treat your customer like a king. From the first contact down to the very last minute, make them feel that every service you provide is exclusively designed for them and for their benefit.
Reputable freight forwarding companies make themselves available to their customers. They regularly communicate with their clients from start to finish, providing them continuous support that transpires through every step of the way and lets them win the hearts of their customers.  

An good freight forwarding company offers its customers a free freight quote because every customer wants to take this advantage. Logistics managers make a clear distinction whether and offer their customers a quote that is suitable and without any hidden charges or surprise expenses in the long run.
A good indication of a reliable freight shipping company is the availability of options that allows customers to make the right decision when it comes to moving their cargo. Dependable and professional freight forwarders who provide a multitude of choices to their customers make it possible to meet their demands as well.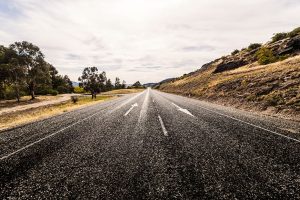 A reliable freight forwarding company has a good network of custom brokers and reliable freight forwarding agents as well. A shipping company that does not have a substantial, solid network of partners can be problematic as there is risk of mishandling of shipments from the initial stages.
Freight Forwarder Vs. Customs Broker
Many businesses, often beginners, believe that customs brokers and freight forwarders are the same. However, the two are different from each other in terms of functions. While freight forwarders are specialists associated with a supply chain focusing on physical transportation and logistics of a cargo, customs brokers are those professionals who assist traders in meeting the laws and regulations governing import and export.
A Customs broker is a private individual, association or business licensed and regulated by the Customs and can submit essential information and payments to the Customs department on behalf of the clients. It is a specific intermediary between the trader and the government's customs department in the country. Many freight forwarders can also be customs brokers but no every broker is a freight forwarder.
Freight Forwarder Quaility
These are a few intrinsic qualities of the best freight shipping companies you need to look out for. If you aspire to become the best freight forwarding company you need to inculcate these characteristics and value your customers the most. Make sure to use a good logistic software that is able to help your company with all your freight management and inventory management.