Logistics Management Software
Logistics management software is designed to help logistics companies meet all required steps in the movement of  products that your business needs. Our logistics management software tools are easy to use. Tools such as proof of delivery, clients web portals, shipments profit and loss , and cargo tracking are essential part of a logistics business. Take your business to a whole new level by incorporating Linbis solutions to your process.
Do you want to gain access to the international network of logistics service providers?
Save your valuable time and money on international shipping with a full-featured and customizable software fro enterprise.
But you want a logistic software that is easy-to- use, to book shipments, manage huge amounts of data, track international freight movements in real-time, review analytics and also visualize your supply chain, Linbis is for you.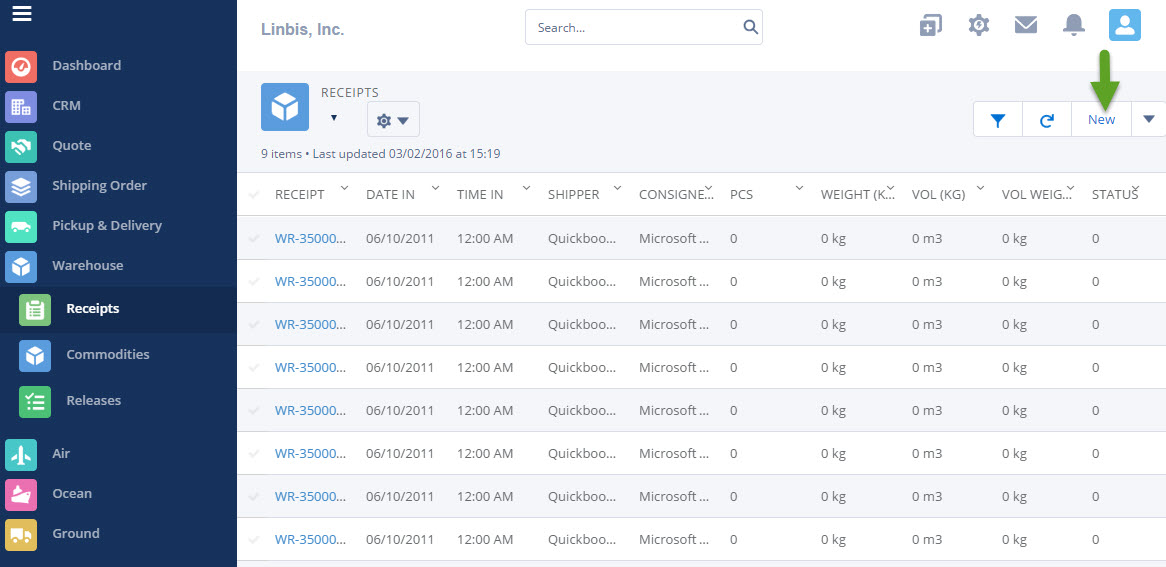 Logistics Management Software on the Cloud
Logistics Management Software provides full control of your logistics operation. Aside handling the planning and managerial aspects of a business, logistics management systems also manage the more tangible aspects such as shipping and delivery to and from the warehouse. Improved visibility of freight is achieved with logistic features like trackers for truck and tools for transport analysis.
Checking inventory from anywhere in the world, through  Warehouse Management System. With an user friendly and innovating Live Key Performance Indicators Dashboards (KPIs) you can make informed decisions having full information about the peak season, peak times, allocation of goods in each area, as well as, incoming cargo against warehouse capacity.
Freight Management on the cloud
As a freight manager, you may always have the time to be present in the warehouse, keeping track of all your inventory. Therefore, the Warehouse Management System of Linbis software allows you to be virtually present at your warehouse at any time you want and from wherever you want. WMS lets you have a better control over the storage and movement of inventory in the warehouse during daily operations.
All transactions including Air Shipment, Packing, Repacking, Receiving, Inventory Control, Loading, Billing, Ground Shipping and Ocean Shipment can also be processed through WMS. You can easily manage all your warehouse operations in a timely fashion with the Warehouse Management System effectively.
Try Our Logistic Software Today
Cargo Logistics Management Software
Linbis helps you collaborate with your team, freight companies, clients and customers in real-time through the CRM for freight forwarders. It cargo logistics Management Software streamlines communication between key stakeholders with its efficient collaboration and online messaging system. A cargo management software like Linbis helps logistics service providers streamline their commercial operations, increase their profit margins, improve their sales productivity and minimize their risk in solution design, as well as, delivery.
Linbis Cargo logistics management software has been powering up the commercial operations of hundreds of logistics companies. Industries ranging from freight forwarders, logistics service providers, value added warehousing companies, carriers and freight brokerage firms.
Try Our Logistic Software Today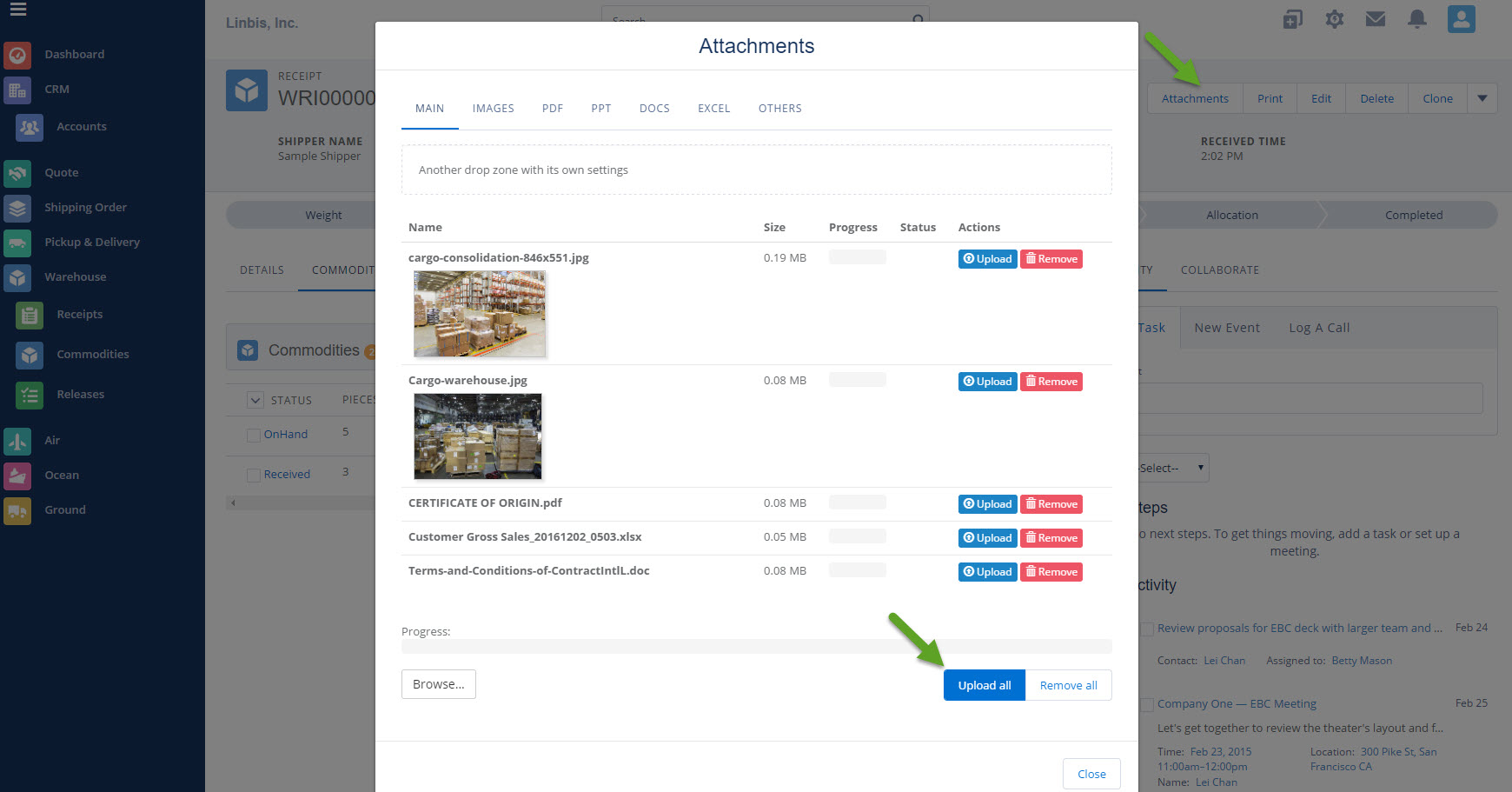 Linbis Logistics Management Software Benefits
Linbis lets you sell, manage and deliver the right services at the right time in the right trade lane and also at the right margin. With its extensive suite of advanced logistics operations, you can run your supply chain more efficiently. Enjoy more visibility and greater control over your inventory, cargo operation and company. With Linbis Logistics Management Software shipping is easy join today!