What is Linbis Courier Software App
Linbis Courier software make up a vital fraction of supply chain by helping firms ensure that their product and services promptly get to target locations through efficient methods and using Linbis courier app. Industries that employ courier service in the delivery of their products and services are required to be adequate and efficient in their deliveries as courier services are time constrained.
However, adequate and prompt delivery is nearly unrealistic when hundreds or possibly thousands of products have to be dispersed to different locations under similar time constraints. For this reason, such industries employ the use of effective management tools like Linbis courier software solutions and Linbis courier app.
Courier Management Software Solution
Courier software solutions provide real-time relationship among clients, products (or services) and businesses, improved process management, facilitated deliveries and improved consumer satisfaction. Errors and inefficacies associated with courier service are eliminated with courier management tools.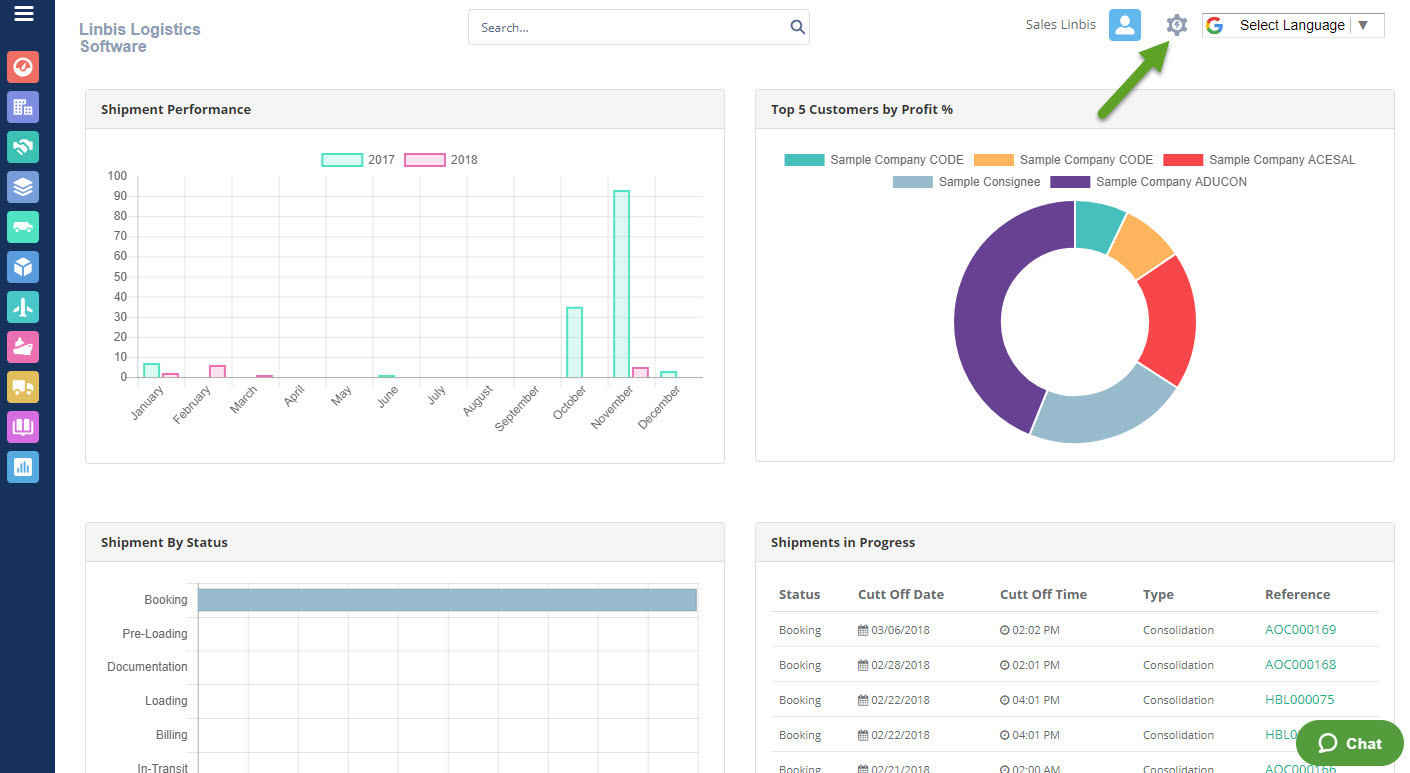 FEATURES OF COURIER SOFTWARE
Web based Package Tracking software

:

With courier management software, packages can be tracked in real-time as well as their delivery route, exact locations and drop off data. Customer can access the customer web portal to access their information.

Smart Courier Tracking:

This feature affords clients the amenity of making requests, reporting their exact locations and monitor the status of their orders without having to make direct contact with the delivery companies through the courier app .

Dispatch Track App

:

This tool identifies possible routes thereby eliminating difficulties in identifying regions where strategies would be more effective for business growth and development.

GPS Courier Tracking:

Efficient time management is made possible by efficient route identification. With precise algorithms, deliveries are made in the least amount of time by measuring driver accessibility, destination nearness and traffic conditions by gps tracking.

Delivery Management Software :

This tool makes the work of couriers and managers easier by altering the reporting module to suit their specifications. Users are conditioned to extract only relevant data to save them the stress of having to sift through a combination of both relevant and irrelevant information.

Courier Dispatch:

Courier software features an online list for dispatchers which include their various pick-ups and stops for each day.

Free Proof of Delivery Software Notification:

Customers are notified each time there is a change in status of the package.

Negotiation:

When there is a need for one courier service provider to employ the services of another, their respective management software carry out the negotiations involved.

Courier Billing Software:

Courier software compute all deliveries under a specific time interval and generates an invoice instantly. Individual invoices are also sent to clients.

Excel Options:

With this feature, data can be imported from and export to excel on the go. The stress of having to develop data from the scratch is being eliminated by this feature.

Cloud Couriers:

Client and company data are safely stored in the cloud and can be retrieved whenever the need arises. This ensures relevant data is not lost even when a system failure occurs in the company. 
BENEFIT OF COURIER SOFTWARE
Faster Deliveries:
With the use of courier management software (specifically route optimization/heat mapping), packages get to customers faster and in a more efficient manner. Even when there is a late order, it can be conveniently added and delivered in time.
Digital Waybill
Elimination of Tedious Paperwork with Electronic invoices, courier waybills, evidence of delivery and to-do spreadsheets eliminate cumbersome paperwork which in turn reduces error in records, paper storage space and time required to send delivery confirmations.
Online Courier Software
Convenient for Company and Client Online Courier software makes delivery process management less burdensome for dispatchers and clients. Dispatchers have direct and simple instructions to deliver packages and clients can easily monitor their packages and know exactly when they receive it.
Automation and Improvement in Services
Courier management software is equipped with portals and applications that can be used by clients to access certain services without having to make direct contact with company agents. This reduction in call frequency is beneficial to efficient management and customer satisfaction as customer has the freedom to serve himself whenever he wants.
Courier App Communication
Increased Communication Within Company Management, employees, and customers of a courier service. Enjoy the benefit of constant communication and access to relevant and up-to-date information on deliveries. Messaging and notification keep drivers and couriers in direct contact with one another in the courier app.
Delivery Routing Software
Real-Time Visibility on Deliveries. Efficient delivery process is achieved because client and company can monitor the status of a package.
Easy Mobile Dispatch Software
Simple and Straightforward for Couriers: Dispatchers can easily enter and manage orders as necessary through an unambiguous process.
Courier App
Courier Billing Software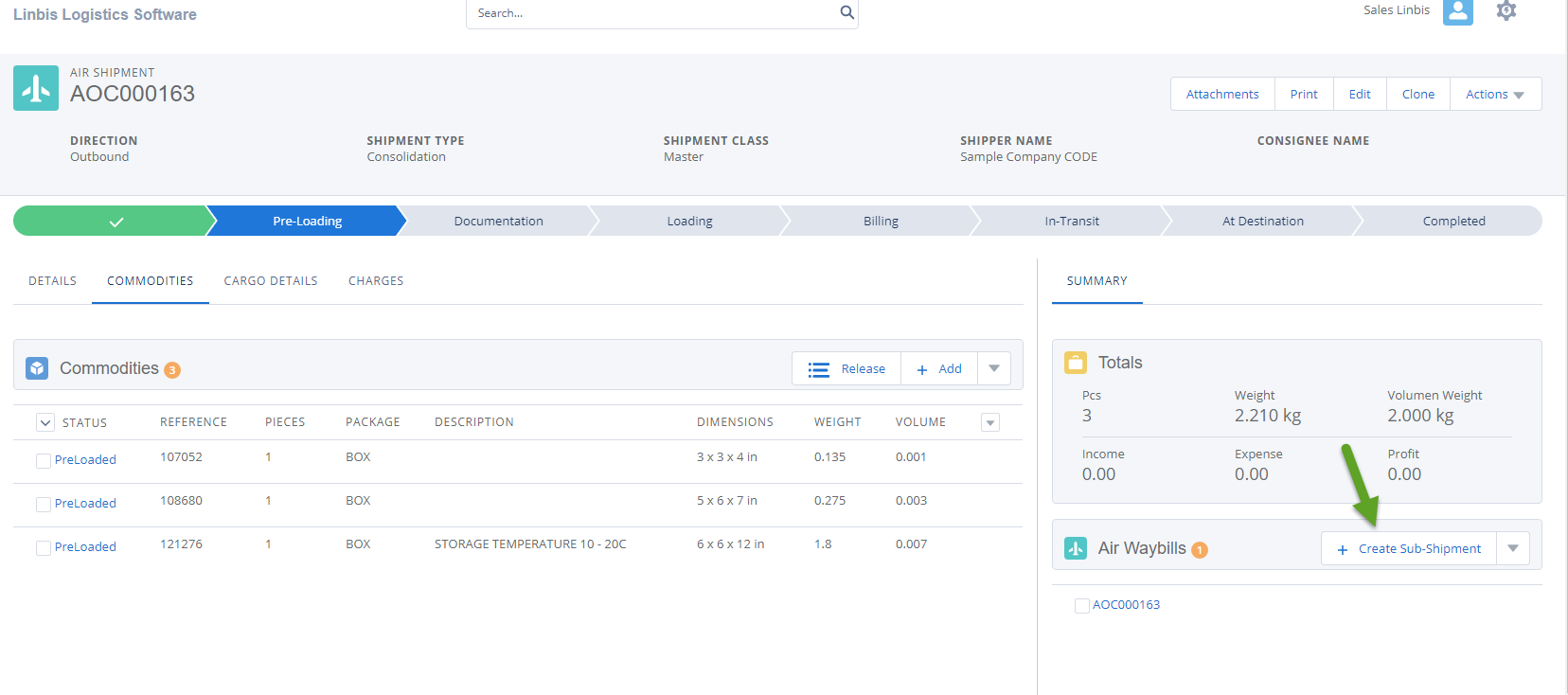 Bulk Operation: Various operations such as scanning multiple barcodes and selecting expeditions can be carried out at once to avoid unnecessary repetitions and error.
Linbis Waybills Barcode Scanner Software
Accountability:

The status of every package is accounted for at all time and so the risk of losing the package is greatly reduced. However, in the case of missing packages, it can be located by checking its last status.
Courier Billing Software
Quicker invoice: LinbisCourier software generates invoices for deliveries faster and sends them to the parties involved for payments to be made. It has been proven that faster invoicing contributes to the financial growth of businesses and point-of-delivery invoicing increases your revenue cycle.
Courier Software for Small Business
Aligns With Your Business:

Irrespective of the size of your business, Linbis courier software fits into your business processes perfectly. You can add an endless number of dispatchers, branches and routes at any time i.e. this tool allows for expansions to any extent.
Courier App

Simplifies Administration Tasks:

Administration tasks are greatly reduced and results in proper data handling, less delivery errors and reduced package mishandling by using signature capture with Linbis courier app.
Web Based Package Tracking Software
Increase in Profit Margins:

Since Linbis software affords management enough time to focus on other issues like business operations, growth and amendments; profit margin undoubtedly increases.
Courier Order Processing System by Linbis
Loyal Customers: With the efficiency and accountability courier software offer your clients, they get satisfaction and would return whenever the need for your services arises.
Linbis Courier Complete App
Increased Overall Efficiency:

For a courier servicing company to offer the best courier services, its dispatch, pickup and delivery methods must be efficiently optimal. Courier management software optimizes your processes by providing faster delivery interactions and eliminating a good number of clerical problems. For example, drivers and dispatchers are able to collect and deliver data such as signatures in the course of delivery.
Take your Logistics business with you, wherever you go.
With our iOS & Android mobile apps, you can check and manage your operation as you go. Create shipping orders. You can update your contacts' information even when you are away. Linbis Logistics software is used by couriers, freight forwarders, shippers, and customers looking for better price and service on the market.