Streamline Your Business With The Best Freight Management Software
With the globalization of commerce and the ever increasing customer demand for innovation at a rapid pace and low cost, today's freight forwarding companies need efficient, easy-to-use and a flexible freight management software solutions to effectively manage their day to day operations and business deals. Linbis logistics management software addresses the needs of freight forwarding companies. providing them with powerful, flexible, effective and integrated solutions.
---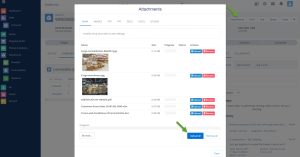 ---
Linbis Freight Management Software you can :
Control Cargo Receipt

Cargo Storage

Cargo Delivery

Generate Documents (domestic and international bills)

Arrange Local Pickup and Delivery

Create Invoices

Accounting transactions automatically posted to Quickbook Online

Calculate Prices for Services.
Try Our FREE Logistic Software
---
Linbis also enables freight forwarders to send real time updates to their customers and communicate with them regarding their important cargo.

---
Linbis is designed for national and international freight forwarders who require a comprehensive and accurate warehouse management system that is combined with a fully-integrated accounting system. The software has a user-friendly interface with interactive screens accessible from desktop and mobile.
---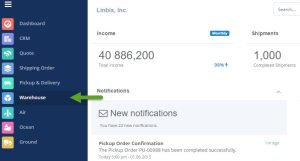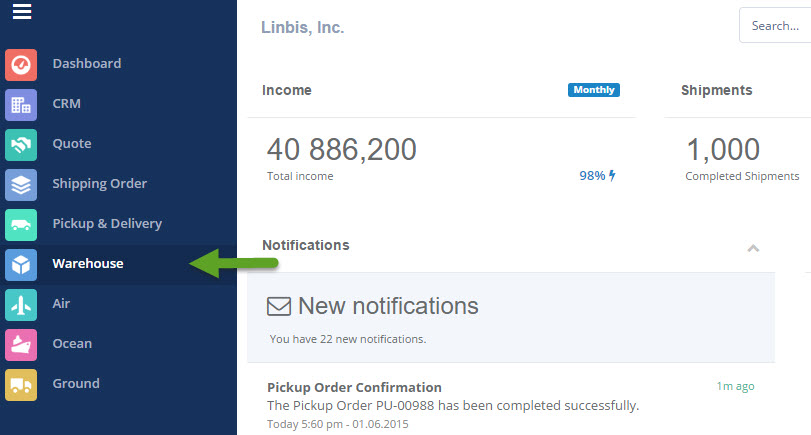 This innovative logistics management software can revolutionize your freight forwarding company and help it grow in every part of the business with its complete suite of features and applications for each activity within the Logistics and Supply Chain industry.
Linbis is good for Consolidators, Freight Forwarders, Forwarding Agents, NVOCC, Couriers, Third Party Logistics Providers, Airlines, Ocean Carriers and Trucking Companies, can also take advantage of Freight Forwarder Software as a Service (SaaS) to streamline their business flow, increase productivity and generate bigger profits.
---


Companies of any size can easily benefit from Linbis Logistics Software and its design, as the software is customizable. A set of on-demand features and components can be added to the application as the business requirements grow.
Linbis Freight Management Software is completely integrated to expedite your business. Accounting and operational functions are fully integrated including invoicing, accounts payables, account receiving, and banking reconciliations. Obtain any documents, reports and common accounting process to run your business directly from the same interface while you are on the go.
---


Business communication is also a key function offered by Linbis, as it increase your abilities to communicate effectively giving your customers online visibility 24/7 worldwide. You can send email transactions to your customers directly from your system with a built-in, real-time tracking link.
Grow your shipping operations with the Linbis Logistics Software.
---