How to Choose the Best Freight Forwarding Agent for Your Shipments
Are you a new importer or exporter looking for the right Freight Forwarding Agent or logistics partner?
Do you want to change your logistics provider and find a provider that is more professional and reliable?
When your business depends on importing or exporting of merchandise, you need to choose a freight forwarding agent that provides you more than just moving your shipment from one place to another. Choosing the right freight forwarding agents is crucial and if you are successful at finding a true logistics partners.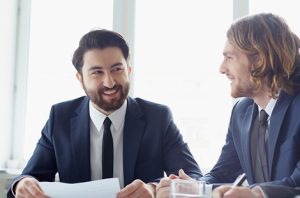 Following are some of the tips to choose the best freight forwarding company that is suitable for you business:
Professional Freight Forwarding Agent That Has Extensive Experience
Being an importer or an exporter it is very important for you to work with a reliable freight forwarding company that has at least 5 to 10 years of experience and has made contacts with multiple carriers. When your freight agent has more contracts your cargo can board the ship sooner and reach your destination faster without delay.
Has a Well-Established Network of Global Freight Forwarding Agents at both Origin and Destination Ports
Make sure your freight forwarder has a well-established network of global agents at both origin and destination ports. Freight forwarders specialize in both imports and exports and rely on their global network of freight forwarding companies, agents, as well as, their overseas offices to provide better local delivery and pickup services. The more reliable connections they have, the better will be the rate and service you will receive from your forwarding agent. You will always know where your shipment is and if you face any problems, you will always be assisted quickly.
Prompt and Friendly Customer Service
Your freight forwarding partner should be someone you can trust to manage and take care of your cargo. A professional logistics agent will always be regular and transparent in his communication with you. He will act responsibly and will take care of you cargo if something goes wrong during ltl freight, at customs, or the warehouse.
When you are searching for a freight forwarding company to partner with, make sure it has these 3 main characteristics, extensive experience, a well established network around the world, and prompt and friendly customer service that keeps you connected throughout the process.
If you are also looking for a reliable logistics management software, try out Linbis. It is an innovative, efficient and fully customizable Logistics Management Software that is exclusively designed to meet the needs of import and export businesses.