CBP Regulations for Import Procedure
U.S. Customs and Border Protection (CBP), together with importing and exporting community in the US have a shared responsibility to encourage and maximize compliance with trade laws and regulations. CBP has laid down trade regulations and encourages importers and exporters to abide by all the applicable laws and customs regulations. The organization communicates its requirements and laws to importers and they in turn, ensure that CBP is provided with accurate, adequate and timely data pertaining to their importations.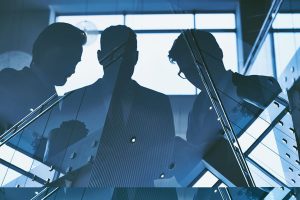 Documents Required from US Importers at the U.S. Port of Entry
CBP has published trade regulations for importers in the document titled, Importing Into the United States. It provides importers, custom brokers, trade consultants and attorneys with detailed information about the importing process and all the import requirements they need to fulfill.
What Happens When A Shipment Reaches U.S. Port of Entry?
As soon as your shipment arrives in the United States, the owner or licensed customs broker needs to file entry documents with port director providing detailed information about the shipment at the port of entry. Your imported goods cannot legally enter the U.S. until the goods have arrived, all merchandise has been fully authorized by the CBP, and all duties have been duly paid. As an importer, it is your job to arrange for proper examination and release of your goods. If the goods need to be transporter to another port of entry, additional fees may be charged by the carrier at the first port of entry for transportation to the next or final port, in case the arrangements have not been made earlier.
Before your shipment arrives at the port of entry, you need to make arrangements at the CBP port of entry, where you file all your duties and documentation. Goods can only be entered by either the owner of goods or a licensed customs broker designated by the importer. The bill of lading that is endorsed by the consignor serves as evidence of the right to make entry to the port. Entry of goods is made by either a firm or person certified by the carrier. This company will  help pass al custom clearance. When the goods is bring to the port of entry the process continue. At this point, another document is issued called, Carrier's Certificate. Most companies use logistics software to generate all custom documents. 
Documents Required for Import Procedure:
When your shipment arrives at any port of entry in the US. You are expected to file the following documents at a location of entry. Those documents that is specified by the port director must be file within 15 days:
Application and Special Permit for Immediate Delivery (CBP Form 3461) / Entry Manifest (CBP Form 7533) or other form of merchandise release required by the port director.

Evidence of right to make entry, such as the Bill of Lading.

Pro forma invoice or commercial invoice, when commercial invoice cannot be produced.

Packing lists, if applicable.

Any official documents that are necessary to determine the admissibility of merchandise.

If the goods are in CBP custody at the time of entry, you need to file an entry summary form. This documents is for the consumption and deposit estimated duties. Must be file within 10 working days at the port of entry.
Once you have filed these documents and follow all Import Procedure and Documents Required at the U.S. Port of Entry, CBP will release the goods, allowing you to load them in your carrier. Then transport them to your warehouse. Finally is always good to use a warehouse management software and shipping software to manage all your shipments. Linbis Logistcis software help your company handle all the documentation required for the import of you merchandise. Sign up today to your Free trial is easy to use, our web base import logistics software.