CBP Regulations : Pro Forma Invoice?
As an importer you are required to file a commercial invoice with the U.S. Customs and Border Protection when your shipment arrives at a U.S. Port of Entry. It is used to classify and appraise the goods for duty, as well as, admissibility purposes. These invoices can either be electronic or on paper. If a commercial invoice is not available at the time your merchandise arrives at the port and you are unable to file it, you as an importer are required to file a statement that is in the form of an invoice, also known as pro forma invoice at the time of entry. The invoice must contain adequate information about your merchandise so that CBP can determine customs duty of your shipment.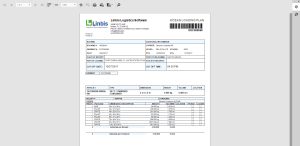 A pro forma invoice is a formal document of commitment to sell the merchandise to the buyer in accordance with the terms and conditions that are agreed upon by the buyer and seller either in person, over the telephone, by email, fax or any other mode of communication. Pro forma invoice, in other words, is a receipt that confirms your purchase order from the seller, in addition to the official purchase order that is issued by the buyer separately. The difference between the two is that pro forma invoice is issued to the buyer before the sale takes place. The proforma invoice must stay the incoterm if is FOB meaning  (Free on Board)
A pro forma invoice is not created or sent by the exporter but it is certainly of interest to them as it provides them a general idea of the type of information that CBP requires for entry purposes. The invoice may also be needed for statistical purposes. It should be produced and filed within 50 days, a duration set by CBP.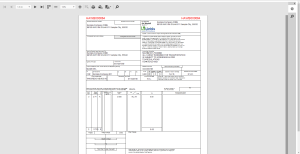 A pro forma invoice tells importers the kind of information they are required to furnish at the time a formal entry and file it with the CBP officers. After receiving the pro-forma invoice from the seller, the buyer then sends a purchase order from the shipment software or a letter of credit to the seller. When the letter of credit is received by the seller, he arranges to ship the goods. The seller also creates a commercial invoice at this point.
Commercial invoice and Pro Forma invoice must contain the following details:
Name of shipper and address

Name of seller and address

Name of consignee and address

Name of purchaser

accounts receivable for the seller

accounts payable for the buyer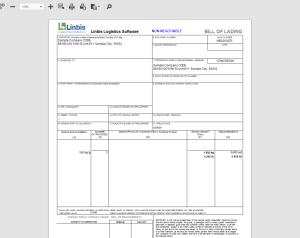 To create, view, print and manage Pro Forma Invoices, importers and exporters use free shipping softwares. Top free logistics software like Linbis let you create easily all type or documents need for shipments. Linbis offer a free freight forwarding app to use and create your Pro Forma Invoices