What is a freight quote and why is it important?
If you want to move an item or transport it from one place to another, you will need to work with a shipping company. And that's when you have to ask for a freight quote. The freight quote is a quote that a shipping company provides to you based on your own data. This is how much the LTL shipment should cost based on the info you shared. This means you have to provide the total weight, freight class, additional service requirements and so on.
The problem is that you are the one sharing all details and you might not have all the information to be very accurate. Which brings in a challenge, in this case it will be hard to get a freight quote and the issue is that it will only get worse if you're not paying attention to the overall costs. That's why it makes a lot of sense to study the freight quote beforehand and actively figure out the costs as much as you can.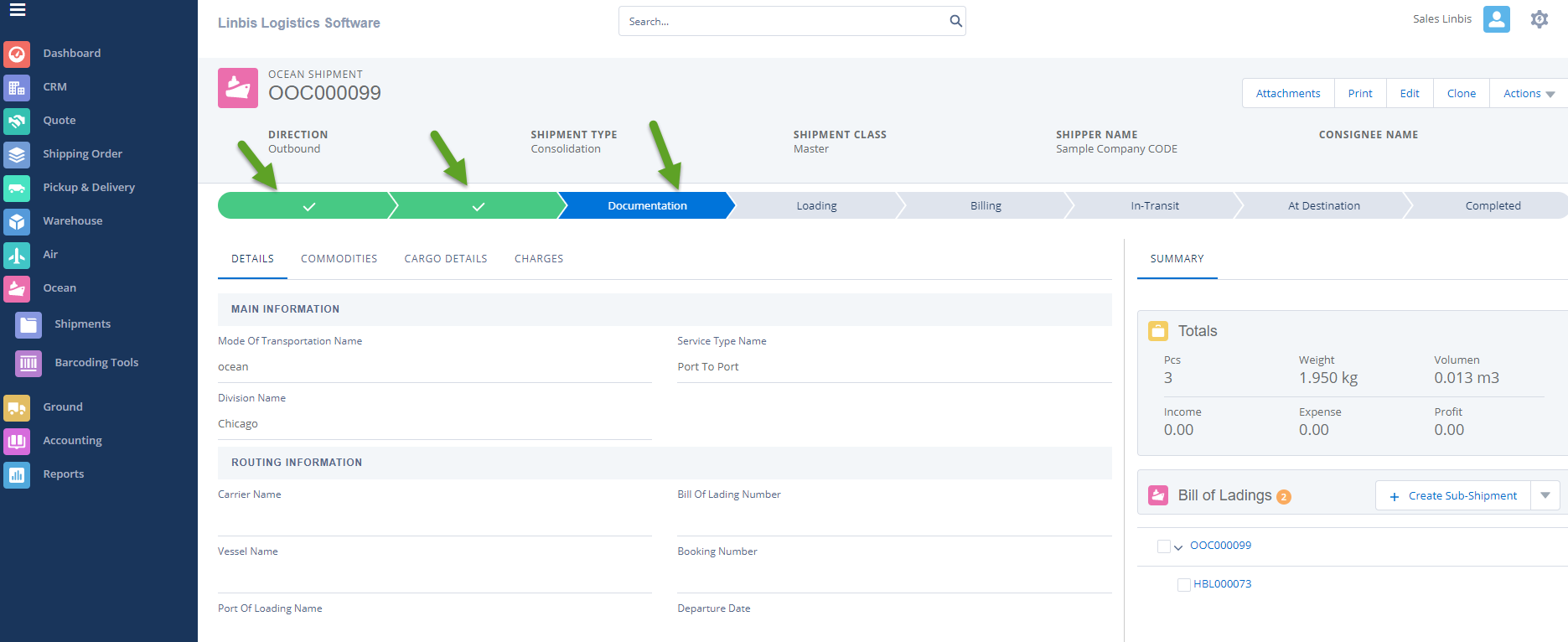 How to get a freight quote from multiple carriers?
The thing you notice about the freight quote is that it won't always be the same as the overall rate, just because the carrier needs to make all measurements himself. But based on your own info, the carrier will still be able to provide the freight quote and potentially let you know how much you will get to pay.
How can you get a freight quote from more than a single carrier? Usually the best thing that you can do here is to enter the site of every carrier you are interested in. The benefit is that you get to see what's included in their price, what you can expect and so on. However Linbis provide a logistic platform for shipper and carrier or logistics service provider to collaborate. Meaning you only need to create your shipment requirements then we send the quote to multiple providers. 
All of this is actually coming in handy because it gives you more value and efficiency. There are also websites that allow you to get multiple instant quotes for the same shipment. It helps you save time and effort, and you get to actively figure out what option works for you, what you should be focusing on and what expectations you may have. All of that is extremely important, you can rest assured of it.
Instant freight quote vs quotes from multiple carriers, advantages of multiple quotes
Why should you just get quotes from multiple carriers? As we mentioned earlier, you get to see what you can get for your money at all times. The benefit is that you never have to worry about any challenges or problems.
You get to invest in whatever you want at your own pace and the ROI is always extremely impressive due to that. The benefit with an instant freight quote is that you get to have it on the spot based on your info. 
However, not all shippers tend to offer an instant freight quote, many of them go with manual quotes. That's still ok, but it might be better to have multiple quotes just to be safe. With the instant quote you are always enticed to choose that particular company.
But when you have multiple quotes, you actively study the market. You basically do your homework and figure out where you can get the best bang for your buck. Usually this can be really hard to get, which is why it makes a lot of sense to ask for a freight quote as fast as possible. It will totally be worth it, as long as you know how to handle everything and achieve the best results.
Multiple freight quote through Linbis Logistics Platform
Instant shipping quote is possible from many website, however many of those quotes are from the big companies. Linbis provide a platform for all carriers to manage their shipments. Small companies does not have the technology or budget to build costly integration.  All the website that provide instant quote communicate with big trucking companies through API or EDI to update the quotes.
Most of them will help you book the shipment directly, however keep in mind that is not always the price. For example, sending a package from point A to point C could cost less with small companies.
Now, how you can save money thought Linbis freight quote management. We provide small companies the tools and technologies to manage their logistics operation. Yes now they can use better technology at fraction of cost than the big boys.
Linbis collect the money from the shipper, and when the shipper receive confirmation of the cargo recieve. We release the payment to the carrier. We make sure the job is done and that every party involve is happy. Is that simple!
How to compare shipping quote?
There are many ways to compare a freight quote. The idea here is that you want to either use a Linbis to shares all quotes in a single place, and then you can look at specifics. It will be easier to figure out what stuff you are interested in and what things you may not want to know about. All that stuff matters and it may push towards a certain freight quote or not.
Alternatively you can focus on a very specific aspect such as pricing, delivery time or anything like that. Check the quote you receive from every business and then make sure that you pick the one that suits your needs. Ideally you want to focus on quality and value more than a lower price.
Can freight shipping estimate be changed?
Yes, that's the entire nature of freight quotes. These are quotes, estimates and not a fixed sum. They are shared based on your own information. The shipping company will make its own measurements when you want to ship with them and they will give you the final rate on the spot.
So yes, the freight quotes can be changed. They are not fixed, nor should you consider them as final prices. That's because you will end up disappointed more often than not. Still, if you use the same data for all quotes, the cheapest option will still remain the least expensive one in the end, so try to keep that in mind.
If your measurement are correct and no modification is done, then the estimate should not change! Many of this companies uses shipping calculator to calculate millage and weight.
Shipping freight rates- what affects shipping freight rates?
Usually the freight rates are affected by a few major factors. First, distance can easily affect the overall rate, because the longer the distance you want, the more money you have to pay. Some companies offer discounts if you opt for a longer distance, so there's that. Then there are other factors like weight or size where you can easily find discrepancies between the freight quotes and rates.
As you can see, freight quote are not fixed and you shouldn't treat them as such. On the other hand, you do want to give freight quotes a shot before you want to ship something. This way you will get to have the best value for money, so try to keep that in mind.
Sometimes freight quotes can be inconsistent and they might change from company to company. It's still a good idea to shop around at all times if possible, and the results can be very special. Just remember, don't go with the first company without browsing multiple freight quotes, otherwise you might not have the best results!
Linbis will provide the tools to succeed on your next shipping orders. Please remember always to plan ahead, expedited shipment always cost more than a standard shipment.