R&L Carriers
R&L Carriers is a carriage company that was started by Ralph L. "Larry" Roberts I in 1965. It is located in Wilmington, Ohio, United States. The company started with only one truck to now a fleet of around 13,000 tractors and trailers. The company is fully owned by the family. Probably, that is one of the reasons for its significant growth over the years.
The major breakthrough for the company was when its founder Ralph Larry purchased a single truck he used to move furniture with. Followed by the purchase of intrastate and interstate authority from the Mayflower Moving and storage. This was the blueprint of the company as it is now called R and L carriers, Inc.
The deregulation to the trucking industry in early 1980's played a major part in the development and growth of R&L Carriers as it was incorporated in concurrence with the design of a renewed system that pushes the freight industry to the new unmatched heights. It was during this time that the R and L carriersr, Inc. was born.
R&L Carriers Early History
Initially, the company only operated in Ohio. It quickly started to expand to other Midwestern and Southern states in the US. As the company influence in the freight industry grew so that the financial muscles. This was evidently shown by the company's acquisition of the Gator Freightways, Inc. in 1989. This was a move that propelled the company's growth, especially in the Southern States. Another acquisition followed, this time, of Greenwood Motor Lines, Inc. in 1992.
The company was experiencing massive growth during the 90's. By then, it was adding new terminals each year to boost the quality and strength of the services it provided. R&L Carriers' growth strategies were mainly focused on acquisitions as in March 1996, it bought Herder Truck Lines, Inc., a Texas-based carrier and during the space of five years, terminals and services were added to the New York Boroughs and other 23 more states.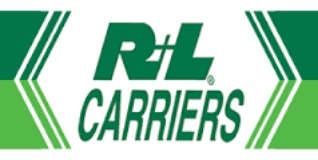 R&L Carriers Success
After covering the entire New York state with R+L freight service. The company embarked on a mission to open terminals in Alaska, Hawaii, Canada, and Puerto Rico. In 2003, R+L Carriers successfully opened its services to six Western states and another one in 2005. In 2006, the company opened its operations in Washington and Oregon states.
The biggest step and final one for that matter, of R&L Carriers becoming a number one LTL Carrier come in 2007 spring as the company expanded to northern California. The expansion included new centers in major markets including Fresno, Sacramento, and Oakland.
This followed a quick expansion into Southern California with offices in Fontana and Los Angeles. A move that completed the west coast expansion thus providing a full state coverage. R and L carriers ships approximately 45,000 shipments daily to these areas.  
Currently, R&L Carriers provides its services to a total of 50 states, in addition to Canada, Puerto Rico and the Dominican Republic. The company's expansion is a result of responding to increasing customers demand and needs.
R&L Carriers Tacking technology
The company uses one of the best tracking technology to ensure the freight is delivered safely to the customers. The device is used to track all their shipping cargos. All you have to do is enter your PRO number and you can start tracking your shipment. The tracking device can accommodate as many as 25 numbers for tracing multiple shipments. To track a shipment go to RL tracking web page
You can start by signing in with your MyRLC login details to track your shipments. Shipments can be track by a number of different reference numbers as well as viewing more detailed shipment information. There is also the activity Queue feature where you can reference previously tracked shipments.
R+ L global Logistics and R&L Carriers Total Revenue
R+L Carriers is among the Top 25 Billion-dollar group of companies in the freight industry. This includes heavyweights like FedEx Freight, Con-Way Freight, and YRC Freight. R and L Carriers provides numerous services that contribute to its revenue basket including LTL, truckload, and logistics and warehousing services.  The company recorded a revenue of $111.2 million in its recently found revenue information that is 2015.
Customer and Employees Reviews and Experience
Despite the fact that R&L Carriers has had much success in the market, they seem not to pay much attention to the customer's online complains or the dissenting voices of employees. Many customers have either had their delivery missed or delayed for many numbers of days. The company's support desk is not helpful either, as customers are complaining about several phone calls that have gone unanswered.
In one of the customer complaint, it is alleged that R+L customer service made up stories about a package being delivered when it actually hadn't been delivered, in fact, the delivery date was not even due. In some cases, customers received their packages severely damaged from mishandling and being dropped.
Employee Reviews
Employee experience at R&L Carriers has mixed reaction. There are some who paid glowing tributes the company whereas others ruthlessly slated the management of the company. Many of the employees who had positive things to say about the company, however, only focused on pay packages. On the other hand, those who had bad things to say about the company were complaining about the company management. For example, how badly they mistreat the drivers and other workers.
For someone looking to gain experience in the LTL industry, probably R+L is the best place to start. Many former employees shed light on the fact that they had left for better opportunities. Whether or not you want to work at or use the services of R&L Carriers is up to you. Perhaps you can try them and give us your own version of feedback.