The Top 3 Truck Trends in 2017 Leading the Logistics Industry
Truck trends change is one of the most constant things when planning for your logistics business, expansion and future investments. And the year 2017 has proved itself to be in no way an exception to this rule. There are 3.5 million truckers on the road currently and the changes this trucking industry is seeing today has a significant impact on nearly every aspect of the American economy, as well as, the way of life.
Below are some of the emerging truck trends in the trucking and logistics industry that are presenting new challenges and opportunities for the growth of this vital industry:


1-Finding Ways to Increase Efficiency
Trucking industry has evolved over the last few decades, but there are still many age-old trends that are still followed and present consistent challenges to the trucking companies. One such trend is the need to be as compact as possible with shipments, combine these with shipping software wherever possible, and find cost-effective technology to increase your efficiency.
There are solutions to these challenges such as, making use of GPS and other smart logistic technologies to help organize your fleets and learn where your vehicles are at any given moment. With the development of new technologies that make it easier for you to operate your business, it is better to stay up-to-date on what the next most significant technological tool offer the trucking companies and their related industries.
2-Self-Driving Vehicles and Automation
This is something that might have seemed too far-fetched only a decade ago, but with the ever-encroaching reality of introducing self-driving and fully automated vehicles to public roadways, the idea has transformed into reality. With companies like Tesla, Nikola, Google, Uber, and Amazon experimenting with the prospect of automated robotic deliveries, it is clear that there is money behind this big dream.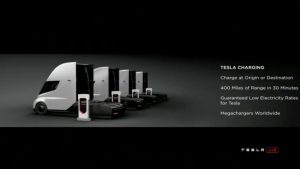 These self-driving vehicles have the potential to make things considerably safer for drivers and pedestrians. The introduction of automated vehicles will undoubtedly going to shake things up in the world of public transportation. In addition to the drones that are ready to deliver packages directly to your doorstep. Whether you are shipping freight or consumer packages, the automated deliveries are here to stay.
3-Serving Drivers Both Young and Old
From 2017 to 2020, the trucking industry will be focusing on finding quality candidates to fill current positions and future recruits to take replace drivers who will be retiring soon. Hiring new drivers will offer an attractive opportunity to new drivers, and also fulfill the drives needs for quality trucking services on a daily basis.
To overcome these challenges, it is important for your trucking company to stay up-to-date on the latest trucking trends and optimize your business process. You can take your trucking, freight forwarding and logistics business a step further with Linbis Logistics Software, an innovative freight management software that is changing every aspect of how logistics companies operate. It is helping freight companies grow in every part of their business with its complete suite of applications for each activity within the Logistics and Supply Chain industry.