Logistics Technology Trends in 2017
The field of logistics has completely evolved over the last few decades, thanks to the advancement in technology and innovations that have improved freight processes and enhanced transportation services. Today thousands of freight forwarding and logistics companies around the world are using technology to streamline their business.
By 2024, it is estimated that the global logistics market will top $ 15.5 trillion (up from $ 8.1 trillion in 2015). This magnanimous growth is primarily driven by the ever increasing usage of new and innovative technology in logistics including AI powered analytics software, Internet of Things, and enterprise applications.
Today, small to medium sized logistics companies are leveraging new logistics technology trends for business growth. Their main focus is on increased efficiency. Logistics industry has transformed itself into a data-centric industry today and everyday we find more and more logistics and transportation companies embracing sustainability to reduce their carbon footprint, meeting customer demand and boosting revenue. According to a recent study, it is noted that customers are willing to pay 5% more for products that are shipped sustainably.

Logistics Technology Trends
* In the second half of June, Alibaba and Amazon held conferences in the United States, directed at small and medium sized businesses who are selling on their platform. Alibaba advocated sales to China and Amazon advocated cross-border imports, both companies are clearly focusing on small and medium sized businesses, as the big retailers continue to struggle.
* For freight forwarders and carriers, the focus shifted to freight visibility, as a number of companies came up with innovative solutions to enhance their cross-supply chain visibility of shipments.
* The last-mile drone delivery space became very popular and is well-suited for both in the air and on the ground delivery.
* In the meantime, Uber Freight also launched its brand new product, while it continues to face strong competition from on-demand trucking startups.
* Digitization maintained its significance in the logistics industry as Maersk's freight forwarder, Damco, launched Twill Logistics, a digital forwarder that provides innovative features, such as, online quoting, document handling, shipment management and exception management.
* JD.com, China's second-largest e-commerce platform, is also investing heavily in a newly-created logistics unit with the goal to optimize warehousing system, transportation and delivery.
The ever increasing consumer demands, new consumption patterns, evolving digital age of commerce and global trade treaties have impacted warehousing, transportation and logistics format. The first mile facilities have quickly expanded with e-Commerce boom and the last mile facilities are quickly becoming highly localized to support quick deliveries to consumers.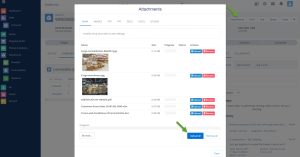 To meet the ever-increasing demands of the logistics industry streamline your business process with Linbis Logistics Software, an innovative freight management software that is changing every aspect of how logistics companies operate. It is helping freight companies grow in every part of their business with its complete suite of applications for each activity within the Logistics and Supply Chain industry.