Importance of a Transport Management Software
Freight forwarding is an important part of supply chain management. The concept of freight software developed back in the 1960s, when mainframe computers were in use and transport management system or transport management software (TMS). It was the freight industry that created Electronic Data Interchange (EDI)  which was extensively used by shippers and large carriers. But after the launch of IBM personal computer in the 1980's the freight software for began to materialize for small and medium sized logistic companies.
New technologies in logistic have enabled logistics companies to completely digitize their operational framework operations, making them more efficient and collaborative. Transport management system play a very significant role today for logistics companies by managing various shipping operations of brokers, shippers and carriers. Here is how transport management system software is revolutionizing the freight industry today.
Transport Management Software Benefits
1. Freight software keeps a close account of the needs and demands of customers and logistics companies.
2. They offer improved logistics performance and improved client satisfaction.
3. They are efficient in providing freight management services that involves optimization of freights and transportation in a strategic manner.
4. The software covers all the requirements of freight management, including record maintenance, cost control, process monitoring, and inventory management.
5. It provides tracking feature, together with event and triggered notifications, as well as, alerts. These features helps logistics companies to streamline their workflow and manage this complex process very efficiently.
6.  It provides a homogenized solution to freight forwarding companies and enables them to meets their customers queries and demands promptly.
7. It offers document customization and options, which is why it remains the preferred choice for many freight forwarding companies around the world.
8. It facilitates freight forwarding companies in smooth logistics operations like freight management, supply chain, transportation, warehousing, documentation, distribution etc.
9. The software also helps logistic companies in managing their toughest business challenges and the ever-increasing demands of today's world.
10. It provides options for planning and strategy for inventory management, procurement order or return management.
All operations taking place by  freight forwarders company can be maintained and updated with this cloud based freight management software which is able to meet various supply chain issues with its advanced methodology.
Transport Management System Software by Linbis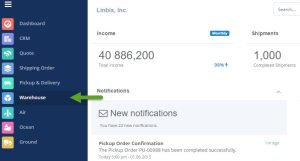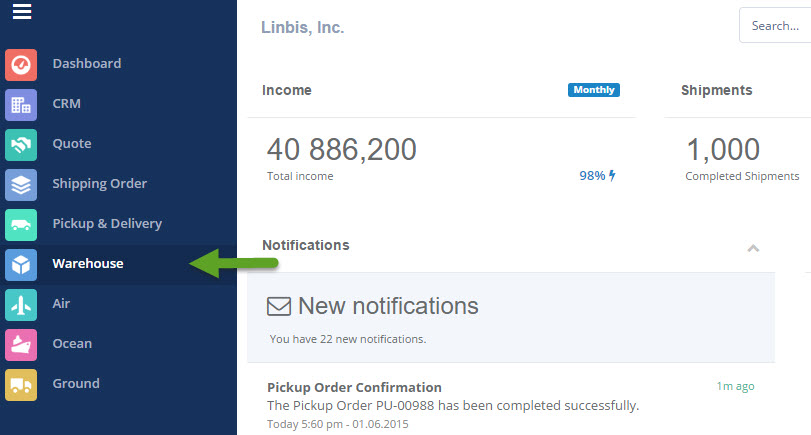 Linbis Logistics Software is an innovative transport management software that is changing every aspect of how logistics companies operate. It is helping freight companies grow in every part of their business with its complete suite of applications for each activity within the Logistics and Supply Chain industry.
Whether you are a consolidator, freight forwarder, forwarding agent, NVOCC, courier, third party logistics provider, running an airlines, ocean carriers or trucking company, you can take advantage of Linbis Freight Forwarding Software as a Service (SaaS) to optimize your business flow, increase productivity and generate bigger profits without wasting time.
Whether you are a startup, small, medium sized or multinational logistics company, you can benefit from Linbis Logistics Software and its design that offers a set of great on-demand features and components that can be added to the application as the business requirements grow.
Click here to find out all the ways Linbis Logistics Software can help your company.