Load Boards For Truckers – A Complete Guide
If you're a trucker looking for some load to haul, it's quite likely you've considered joining some free load boards. If you haven't considered it yet, you may want to start. Given the modern times we live in, the Internet seems to be the best place to find any sort of business. Load boards are pretty handy tools to find some of the best loading opportunities for you.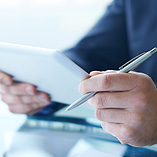 This includes messaging boards to help you get in touch with brokers instantly, and reviews to help establish your reputation in the industry or find trustworthy shippers. This would be especially helpful for small trucking companies looking to reach a larger clientele. Not to mention, being mobile accessible allows you to be on the go and remain connected to potential clients 24/7.
Free Loads Boards and Truck Load Boards
But with so many different boards available, it may be difficult finding the perfect one for you. That's where we come in to help. We've compiled here a list of the top 5 load boards (both free and paid) that seem to be dominating the online trucking scene.
1)
Load Up
Pricing: Free
Though most of the best load boards require a fee, there are definitely some that ask nothing from its users but their business. The same is true for Load Up, which has absolutely no hidden fees you need to worry about. A fairly simple service, it still allows you to get the job done same as the other load boards.
Though it may not have any snazzy features, it does have the essentials. Users are entitled to full load searches, directory listings and can post offers of their own freely. Matches to user profiles will also be alerted through e-mail.
2)
123Loadboard
Pricing:
$35 per month for a Standard Plan
$45 per month for a Premium Plan
$55 per month for a Premium Plus Plan
123Loadboard has made quite a name for itself in the industry, boasting over 300,000 users and more than 50 million load offers each year. It offers great technology, more so after their merge with trucking software company, TMW Systems.
Premium and Premium Plus users are able to use load planning, map and mileage features, as well as keep tabs on the credit of either brokers or shippers. The great part about their Premium packages is that they cost significantly less than many plans by other major load boards. And they offer the same, if not more, features.
3)
TRULOS Load Board
Pricing: Free
This load board allows its users to search freely for LTL freights and truckload freight with rates. Brokers will be able to search for the nearest freights available with the City/Zip Freight Search. But what really sets this load board apart is their free video tutorials for those just starting out in the trucking industry.
This could be a great way of getting a hang of the business and how truckers and clients interact. It helps that the system is incredibly fast, clocking in with some of the fastest searches out of any load board platform. Additional tools that may strike your interest are their IFTA Mileage Calculator, Elevation Routing and even Freight Forecasting Tool.
4)
Free Freight Search
Pricing: Free
The self-acclaimed "World's Largest Free Load Board" has over 100,000 registered members and allows its members access to over 33,000 broker credit reports. It is the only load board fully integrated with a freight bill factoring company.
This allows truckers find load to haul, obtain a fuel advance and even get a 100% funding a few hours after drop-off. The system also provides a support hotline should you need it and provides many services normally only available to paid load boards.
5)
DAT Solutions
Pricing:
Starts at $149 per month for DAT Power
$109 per month for DAT Express' Broker Package
$99 per month for DAT Express Carriers
$34.95 to $49.95 per month for DAT TruckersEdge
DAT (Dial-A-Truck)
Solutions was established in 1978 back in Portland, Oregon when Jubitz truck shop set up a monitor to allow people to view loads. This monitor became the new "load board", which back then was a plain old bulletin board for pinning load offers. This makes it the oldest truckload board provider in the business. It is also certainly the biggest, providing three separate freight-matching platforms: DAT Power, DAT Express, and DAT TruckersEdge.
DAT Power
DAT Power is by far the most state-of-the-art platform for truckers. First, it provides a live load board to allow real time interactions and the fastest results possible out of any load board.  Finally it is highly reliable, with daily updated accurate market rates and has an average of a million load offers every working day.
DAT Express
DAT Express is for the start up businesses looking to grow. On this board, you can make unlimited load searches through over a million load offers per day. You can also make unlimited truck postings. In addition, users are alerted right when an offer has been made that fits their profile, and even suggests shorter routes that help save time and gas.
DAT TruckersEdge
DAT TruckerEdge provides a platform for smaller carriers and is the first choice for most owner operators. It informs users about average rates for specific lanes and displays brokers' credit scores and their average paying time. The standard plan alone allows you unlimited postings and searches. Furthermore, OOIDA members can receive discounted rates and a 30-day free trial to ensure this is really the plan for you.
Other Free Truck Load Boards
Even though we've given you a rundown of the top 5 load boards available right now. However, you may want to try signing up for several.
To sum up, chances are no single load board will have all the info you need. And there's no harm in being on the lookout for better loads.
Finding the perfect load board might take some time. So be patient and try as many boards as you are comfortable with. Just be wary of over booking yourself and make sure to factor your freight bills to avoid waiting around for payments.